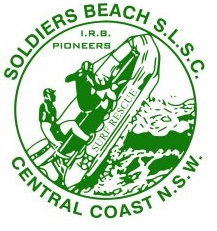 Welcome to Soldiers Beach
Surf Life Saving Club

This website provides club members, sponsors, family, friends, visitors and the community in general, relevant information on surf life saving, the club and beautiful Soldiers Beach, located south of the Norah Head lighthouse on the Central Coast of NSW.
Club membership, sponsorship, life saving patrol information, youth development, SLS carnivals and annual fundraising event information is provided. The latest news & updates can also be accessed via club social media channels.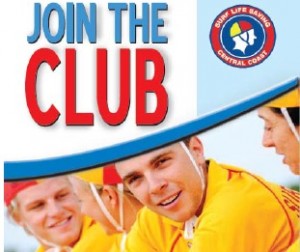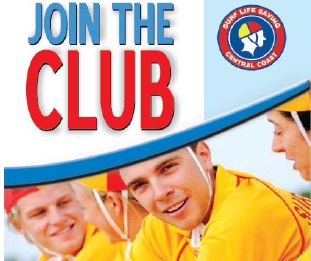 Become a Club Member
For new members, including Nippers, wanting to join SBSLSC for the 2017-18 season, its not too late!  Refer to the membership section and and club social media channels for the latest joining information.
For all financial and club life members, you can register for access to the club's online member portal for further information and club resources including administration/committee meeting reports, life saving patrol rosters, SOP's, educational course content, club guidelines and more.
What's On?
Check out our club calendar for all SBSLSC, SLSCC, SLSNSW & SLSA carnivals, events & upcoming educational courses or stay connected via Twitter.
Don't use Facebook? Stay up-to-date with all the latest Soldiers Beach Surf Life Saving Club Facebook feeds on our website.
December

2017

Mon
Tue
Wed
Thu
Fri
Sat
Sun

2

Sydney Water Surf Series R4

14-15 Gap Year Youth Program

• •

3

NP U8-U15 Carnival

SBSLS BM & SRC Course 1 Concludes

• •

9

Ocean Thunder R2

SLSNSW Interbranch

SLSNSW Provide First Aid

Streets Boats R3

• • • •

10

SLSNSW Interbranch

Streets Boats R4

• •

16

Summer of Surf R3

15-17's Leadership Program #3

BareFoot Bowls - Club Christmas Party

• • •
Sunset Bar Open for the Summer!
To all Members & the Public from Friday 29th September 2017.
Normal Trading Hours:
Fridays 4:30 pm until late
Sundays 3:00 pm until 8pm
 More Information can be found here.
Need the Courtesy Bus?  Contact & Pick Up/Drop off details here.
Planning a Wedding, Function or Event?
If you are planning a wedding, corporate function and/or charity event, please check out the stunning views and the clubs' event centre facilities – available for hire all year round.
We look forward to seeing you at the club to experience the Spirit of Soldiers.
Thanks to Our Sponsors
Alongside club members and volunteer surf life saving patrols are our generous club sponsors. Without their support, the club could not be able to maintain and replace the critical surf life saving equipment needed each year to help us save lives and reduce drownings.  This local Community & Business support is greatly appreciated by the Club and all its members.