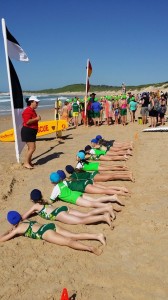 Every parent wants their child to lead a happy, healthy and active youth. There is no better place for this than introducing your child to surf lifesaving through our clubs' Youth Development & Nipper Programs.
Nippers is our junior program that introduces children aged 5 to 13 to surf lifesaving. It is a fun outdoors activity that grows a child's confidence, teaches valuable life skills and knowledge. Every surf life saving club around Australia offers a nippers program, all with various styles and sizes.
Nippers is a great way for children to make friends, be active and enjoy the beach in a safe environment. The youth of today are the future of Surf Life Saving, and the Nippers pathway teaches lessons and skills allowing them to continue in lifesaving and sport as they grow older. But it's not hard work. We like to call it serious fun!
Nippers is held at Soldiers Beach most Sunday mornings (weather & surf conditions permitting) from 9.30am from October through to late February every season.
For further Junior Age Group, Proficiency & Evaluation Information click here.
Codes of Conduct & Guidelines
The Nipper Handbook, Kidz Rulez', Codes of Conduct and Board Use Guidelines can be downloaded from the attachment section below.
For further inquiries into our nipper & youth development programs and sponsorship opportunities, please email the clubs Director of Youth Development.