For all Club members currently attempting to renew and/or pay membership fees via Surf Guard, this SLSA service is currently 'out of service' with limited functionality as detailed in the press article below.
If any member needs to make a payment, you can still make a direct deposit;
to Soldiers Beach Surf Life Saving Club Account No BSB 637000 781219754
or send cheque to Soldiers Beach SLSCC PO Box 90 TOUKLEY 2263
Further membership information can be found here.
SLSA IT Systems Outage Update – 23.8.17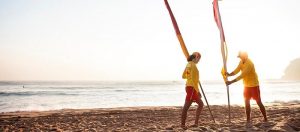 As advised on Monday there was a  catastrophic incident on Saturday, 19th August 9.30pm at the Fujitsu data centre that hosts the majority of the SLSA servers.  This incident caused an outage across all our major systems and Fujitsu are still working on the recovery.  This incident has also impacted on other businesses including some major financial institutions,  a related article to the incident can be viewed at https://www.itnews.com.au/news/fujitsu-declares-sydney-san-crash-a-major-incident-471355
NOTE:  the incident has nothing to do with SLSA's current systems.  It has been caused by the failure of a storage area network (SAN) at Fujitsu's date centre in Sydney, refer to above news article.
Current system functionality is as follows:-
Join/Rejoin – is working
Surfcom – is working
SLSA Website – is working
Carnival Manager – is working
Surfguard – limited functions available; NO View or Edit Member function and NO ability to completely process Pending Requests.  Fujitus has advised that recovery is in progress and they are aiming for full functionality to be restored by 9.00am Thursday, 24th August 2017.
The following systems are still down and Fujitsu continue to investigate and action possible recovery measures:-
Members Area (formerly Member Portal) – is still down, however, it is being worked on as a high priority.
iRisk – is still down
SEMS – is still down
We apologise for any inconvenience this may cause and the National IT Unit will continue to work with Fujitsu to get our systems operational as soon as we can.
Further updates will be sent as we receive them form Fujitsu.